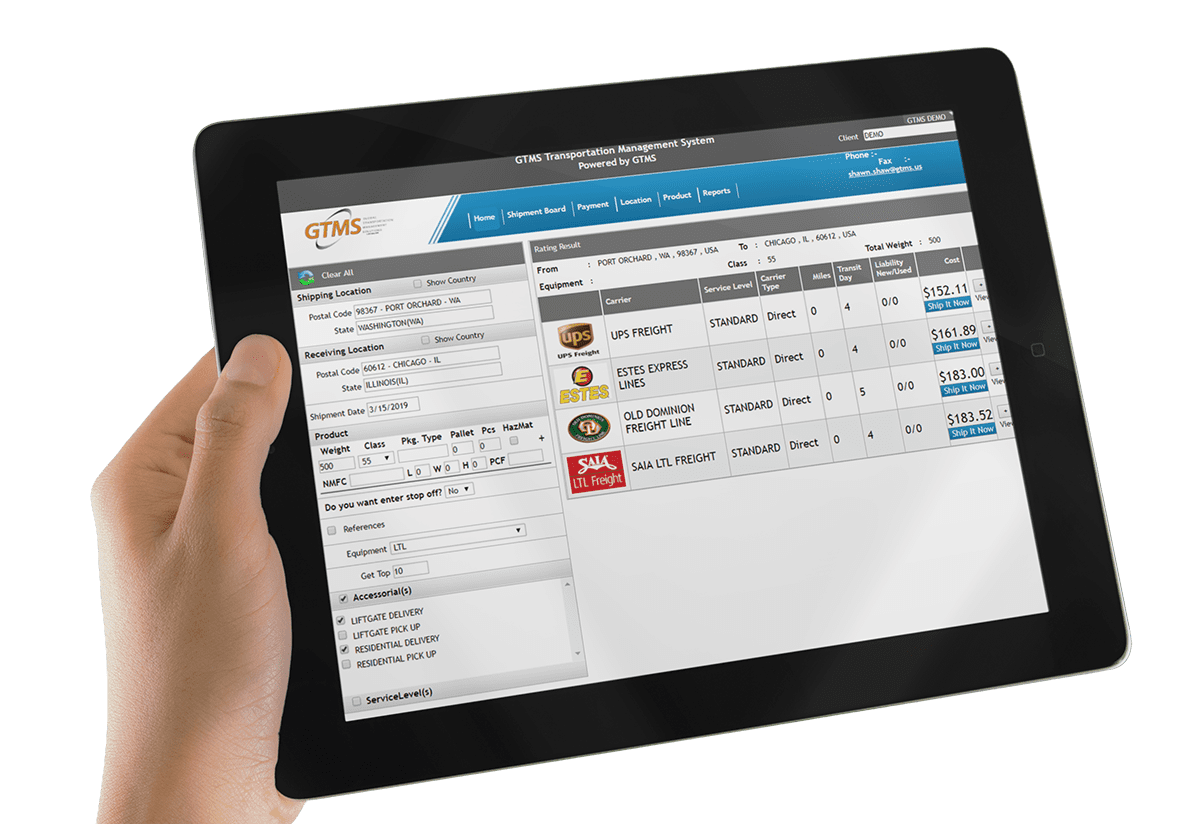 Industry-Leading Software
GTMS offers a modular, scalable, and intuitive transportation management solution platform (Shipment Manifesting & Execution Software) that supports all modes of transportation both domestic and international. Users can rapidly connect parcel, LTL, full truckload, rail, ocean and air carriers to this single platform.
Multi-Carrier Processing automates shipping for major national carriers as well as hundreds of other regional parcel and freight carriers, globally.
Smart Routing automatically selects the best carrier service based on the delivery area, weight, time, date, and other business rules and requirements.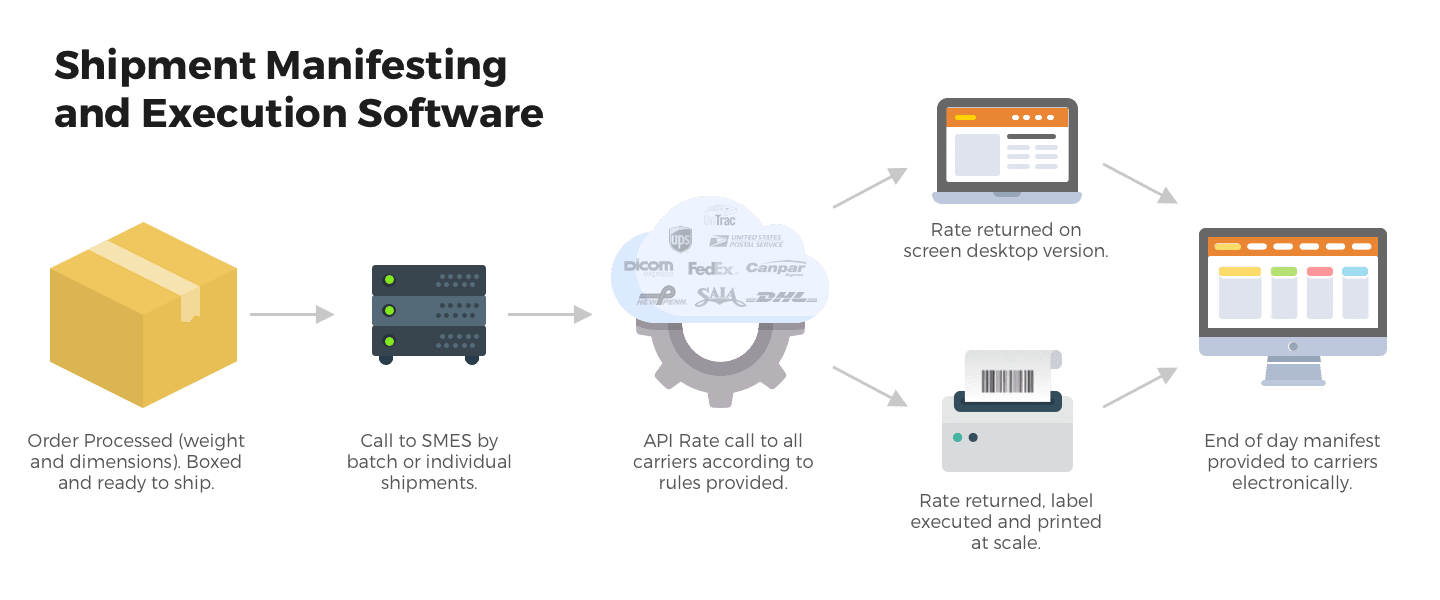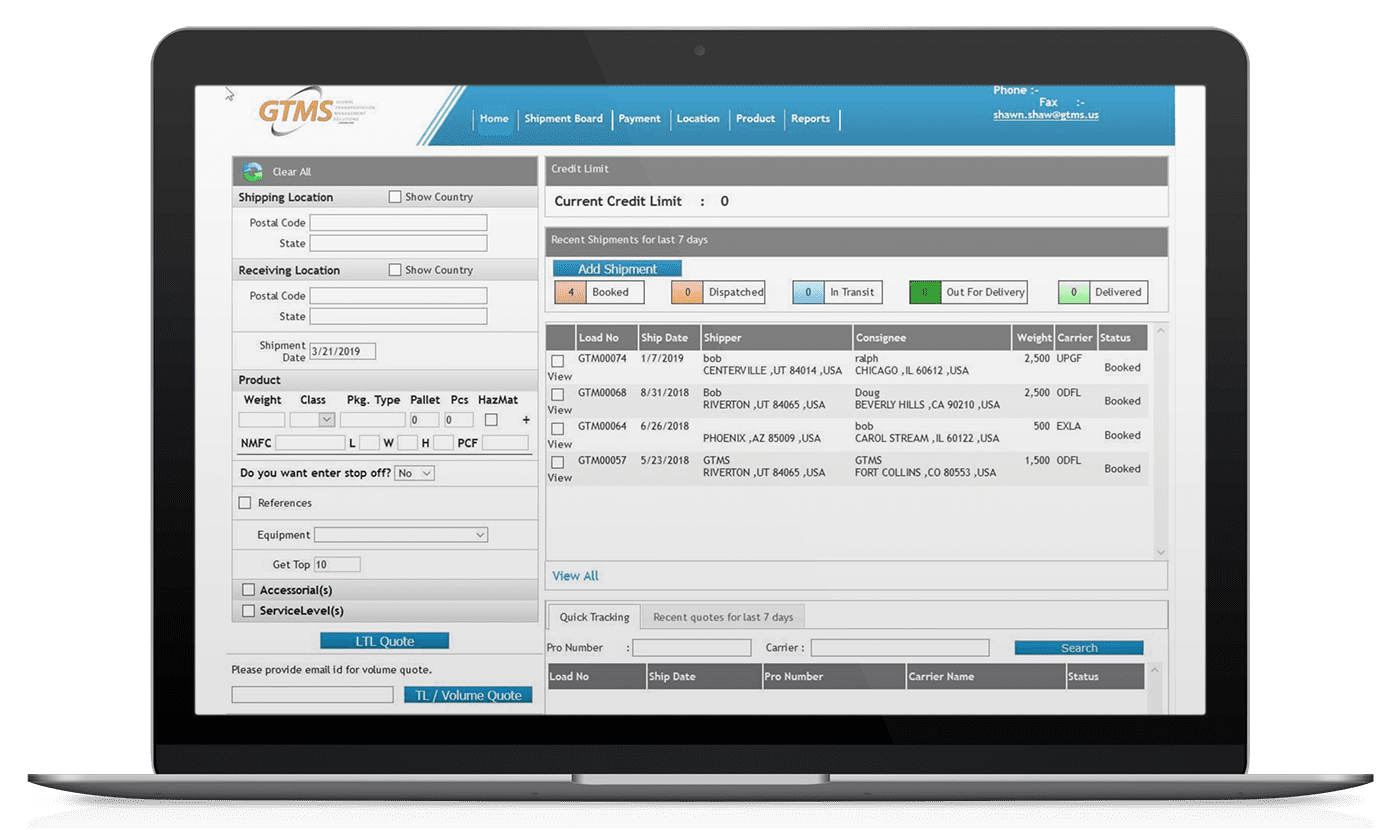 Sample Reports
Free Parcel Assessment
Instantly uncover potential refunds on recent FedEx, UPS and DHL shipping invoices.