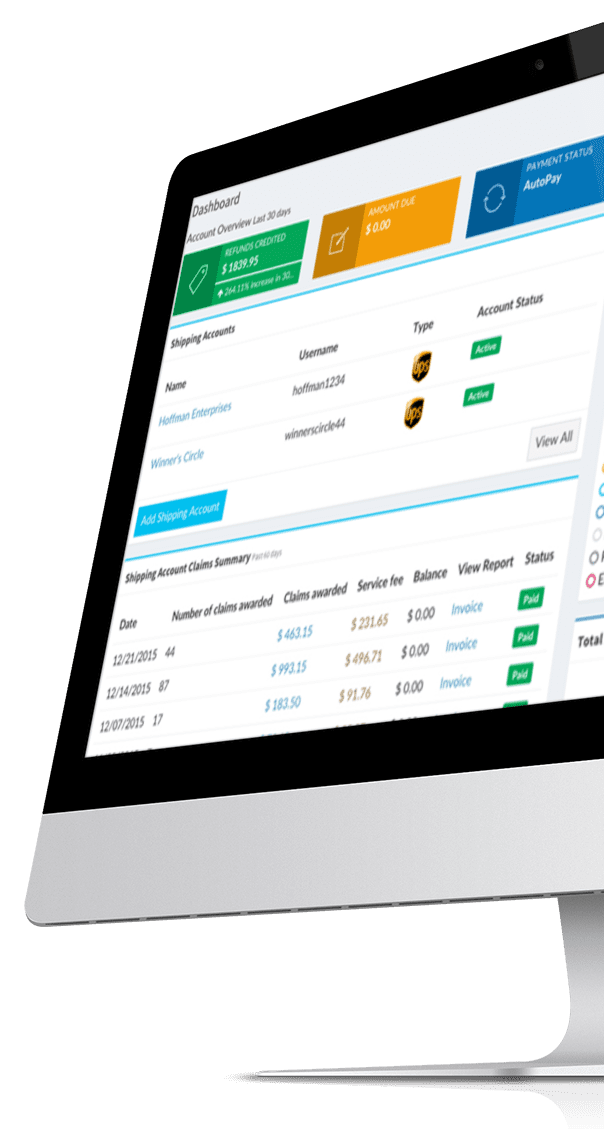 GTMS offers a multitude of cloud-based transportation management and business intelligence solutions including Shipment Execution, Tracking, Invoice Accuracy and Payments, Reporting and much more.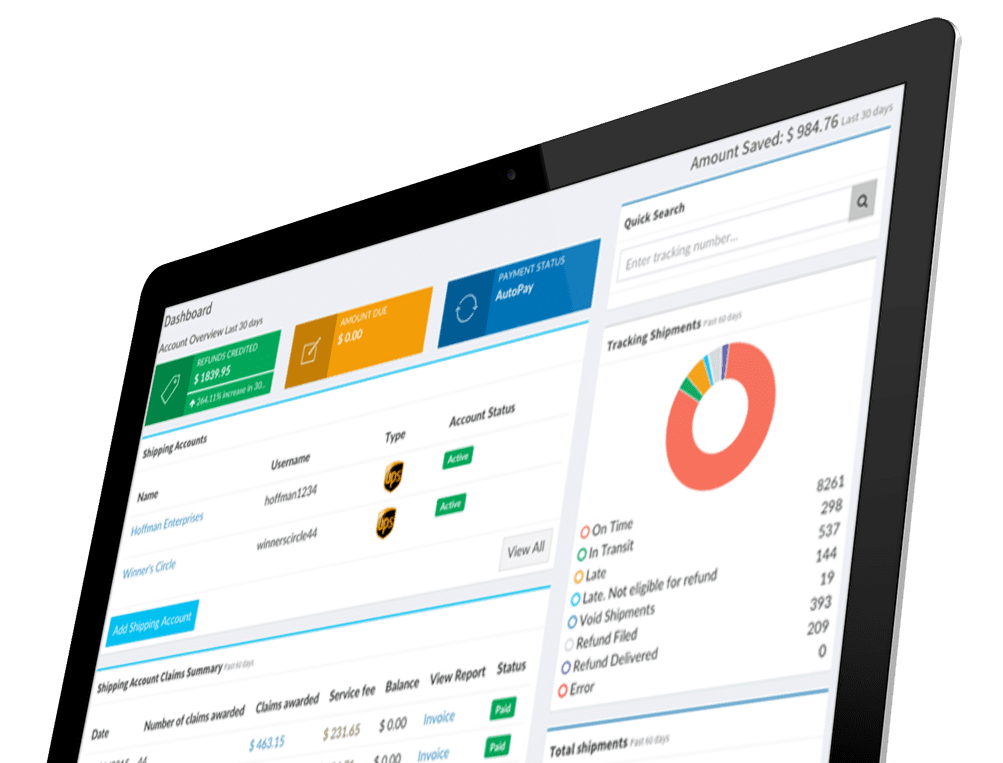 Software Tech Specs
With the platform built on the latest cloud technology, GTMS can seamlessly scale to meet any company's complex needs, maximizing the visibility and savings across your entire transportation network.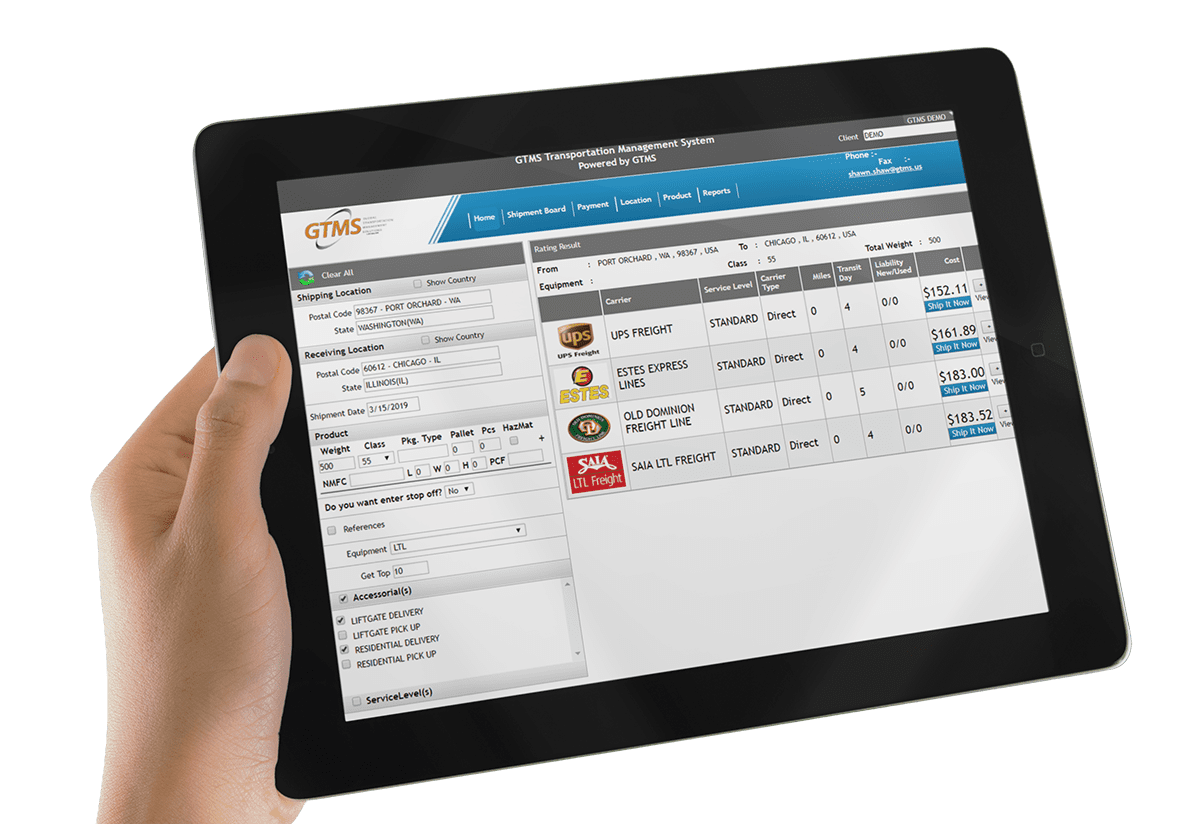 Transportation Management System (TMS)
GTMS created our Shipment Manifesting and Execution Software (SMES) to provide customers with a simple solution to obtaining best in class rating, routing, manifesting and labeling in a fully integrated desk top system.
"GTMS shipment execution software drastically reduced our overall cost for both parcel and LTL, taking hours of bidding and labeling away and knowing we are now using the least cost provider on every shipment."
– Vice President of major retailer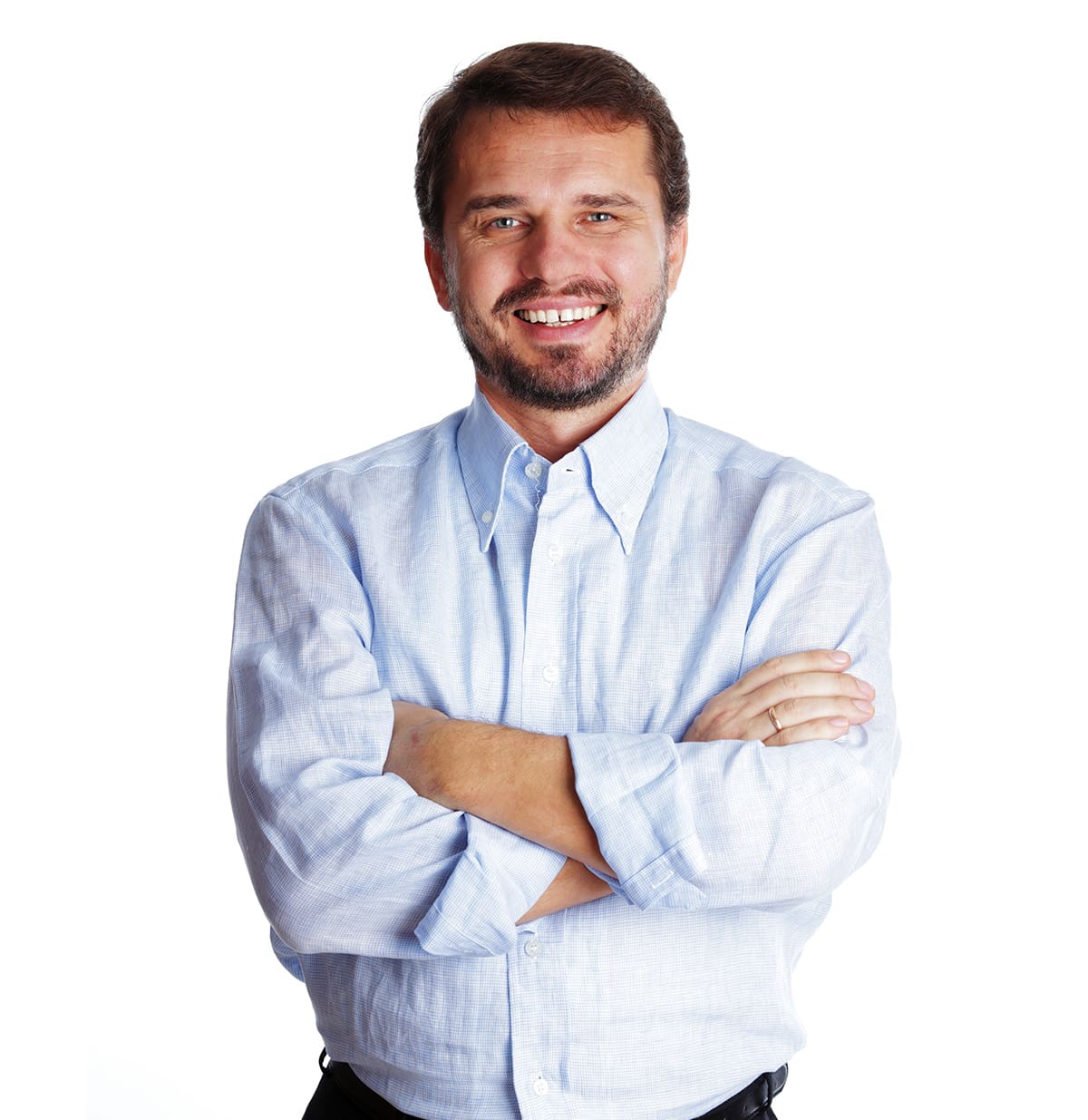 Free Parcel Assessment
Instantly uncover potential refunds on recent FedEx, UPS and DHL shipping invoices.
Shipper Tracker
GTMS shipper tracker delivers tracking information to your fingertips every 15 minutes throughout the day for parcel shipments and once a day for all other modes of transportation.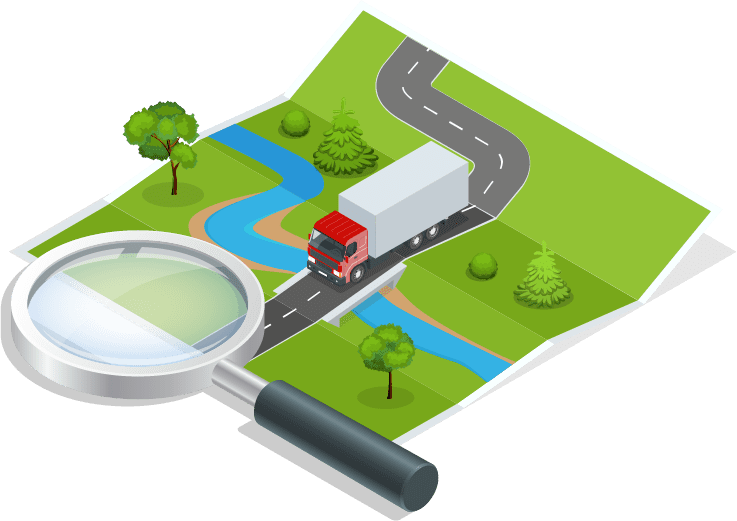 "GTMS provided a tool we didn't even know existed and our customer service calls dropped over 70% once we implemented the solution. It provided our customers with tracking updates along the way, and even alerted them to late deliveries, savings us thousands of hours of calls."
– Senior Director Logistics
Freight Pay & Audit
Reengineer your shipping freight payment processes with GTMS's precise, flexible and automated cost accounting solution for scaled enterprises.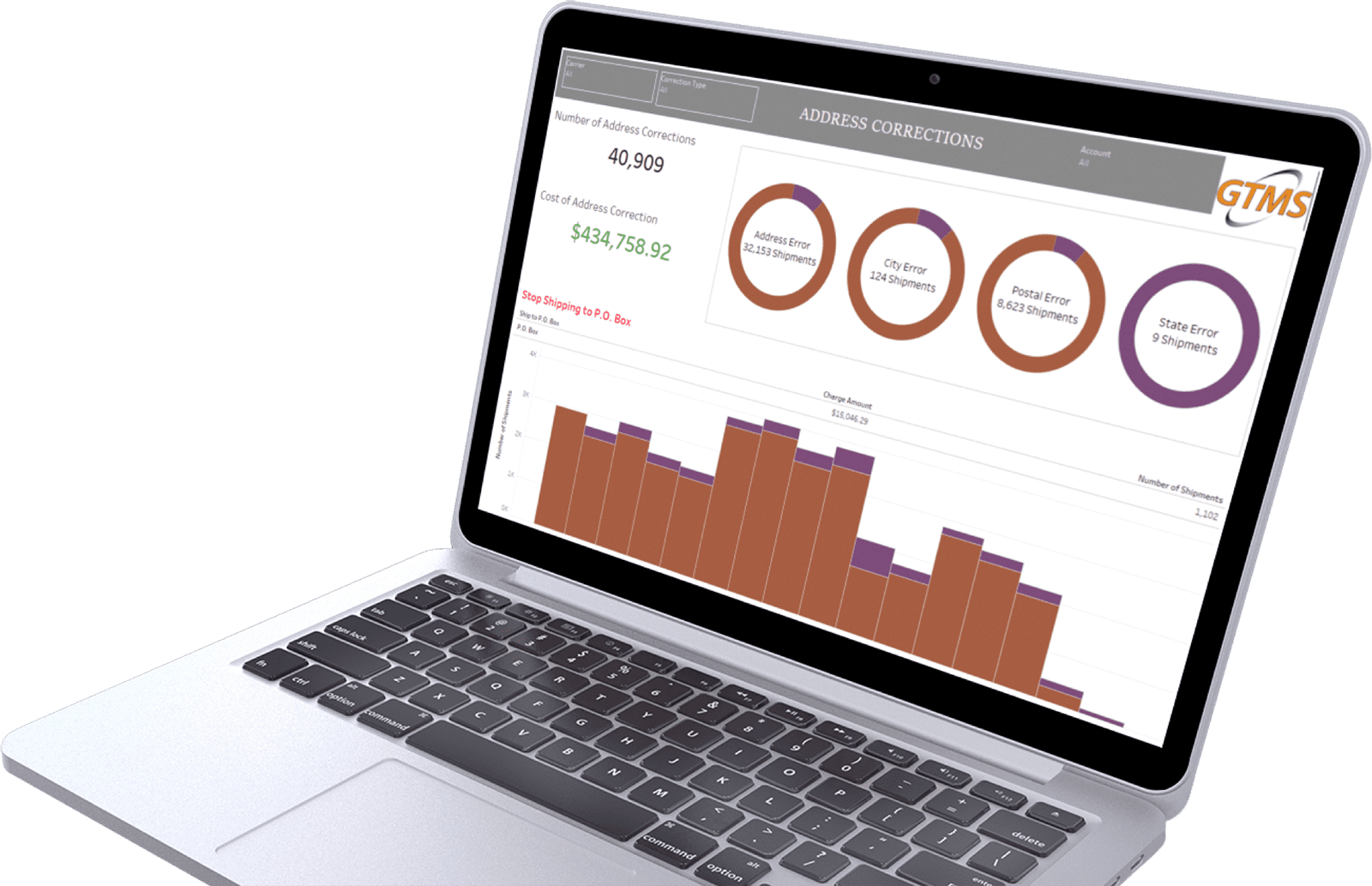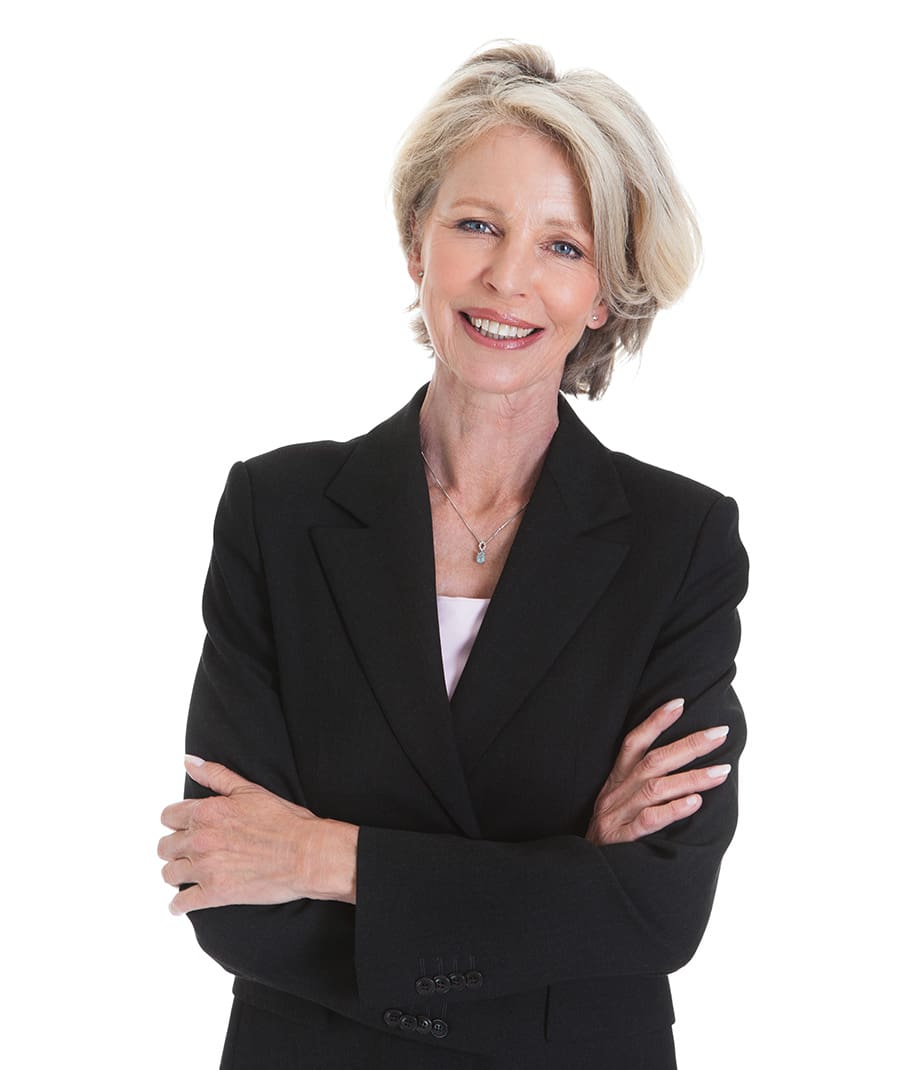 "GTMS completely automated the general ledger coding of our freight invoices. The time that was spent assigning GL codes is now reallocated to more urgent business priorities."
– Controller
Performance Reporting
Business Intelligence with knowledge and data analytics makes GTMS unique. GTMS provides the most detailed suite of transportation reports, metrics, and analytics in the industry. "If it's measurable, it's manageable", and the GTMS suite of business analytics provide the analytical tools to give you accurate measurements. This information will help you optimize your data and create precise actionable processes to fix issues and reduce costs.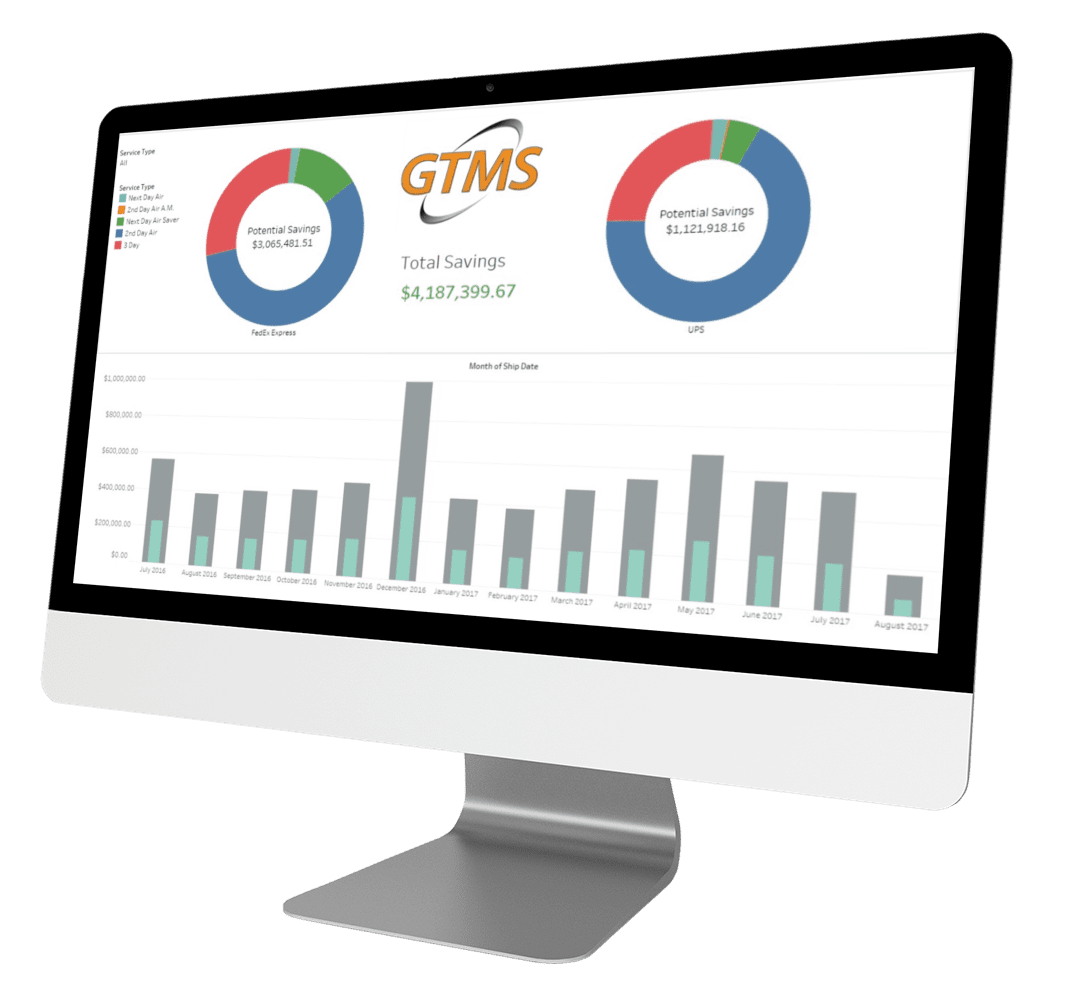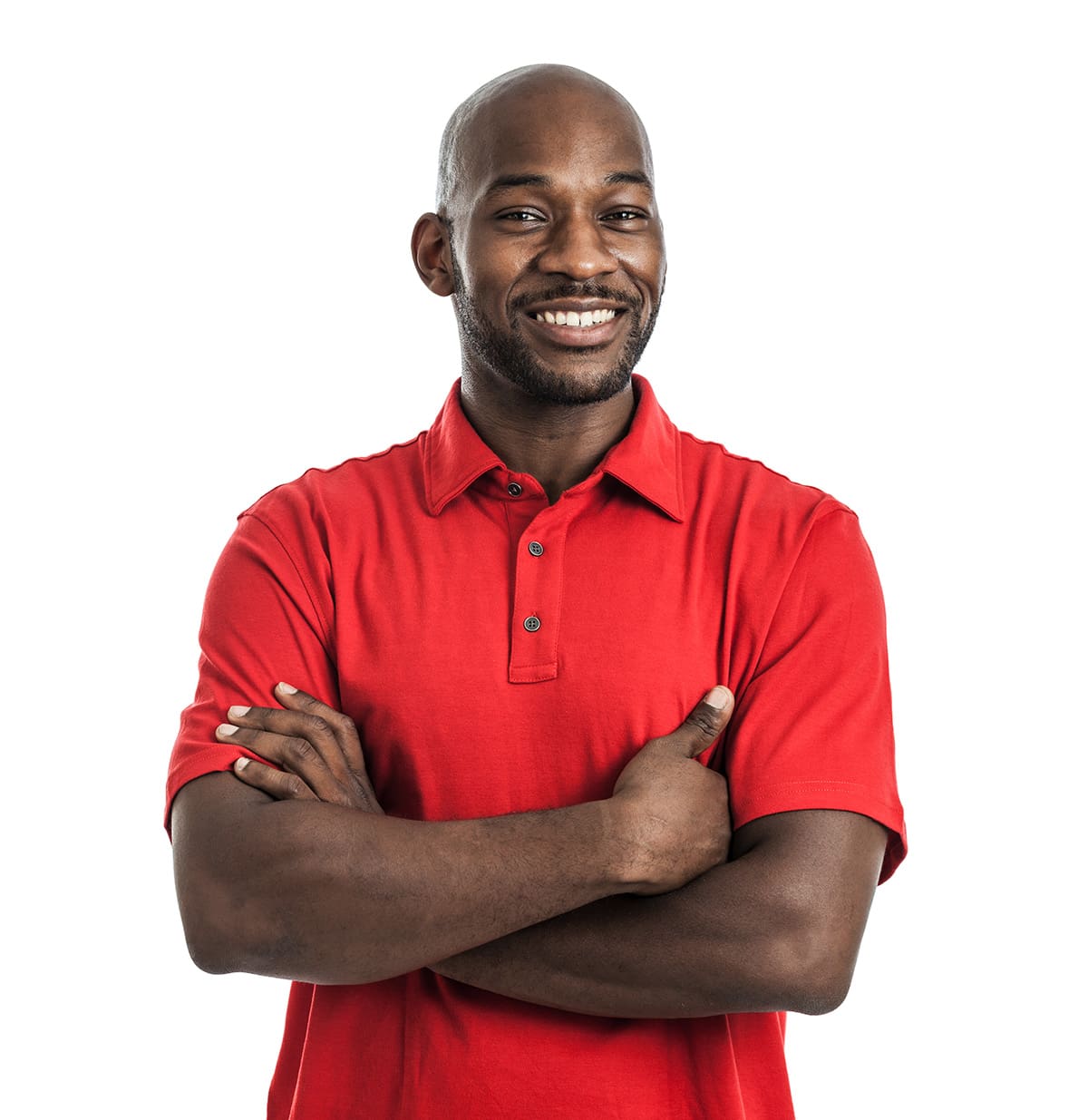 "GTMS is the number one choice when it comes to transportation analytics."
– Small Business Owner